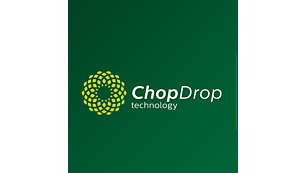 ChopDrop technology
We know how hard you struggle to chop onions, which is why Philips took the smart move and developed the ChopDrop technology that enables you to chop onions like a professional chef with ease. The unique chamber design keeps the onion inside while the three sharp blades cut it. When the pieces reach the desired size, they are dropped into the bowl, being dry and uniform every time. They are ideal for chopping onions, as well as chopping other vegetables, fruits, cheese, nuts, and more.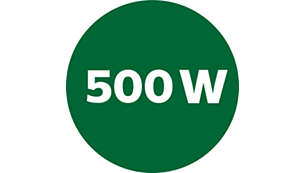 Powerful 500 watt motor
The Philips OnionChef chopper's 500W motor ensures even tough ingredients are chopped quickly and easily.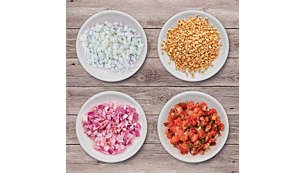 Coarse chopping thanks to ChopDrop
The Philips OnionChef chopper uses a maximum low speed to drive ChopDrop technology. This ensures that you always have dry, consistent chunks of onion and other delicate ingredients, like pumpkin, boiled eggs, peppers, and mozzarella cheese, as well as tough ingredients like nuts, carrots and more. Perfect for preparing your favorite everyday dishes, as well as appetizers (salsa, tzatziki), other sauces, rice dishes and much more!